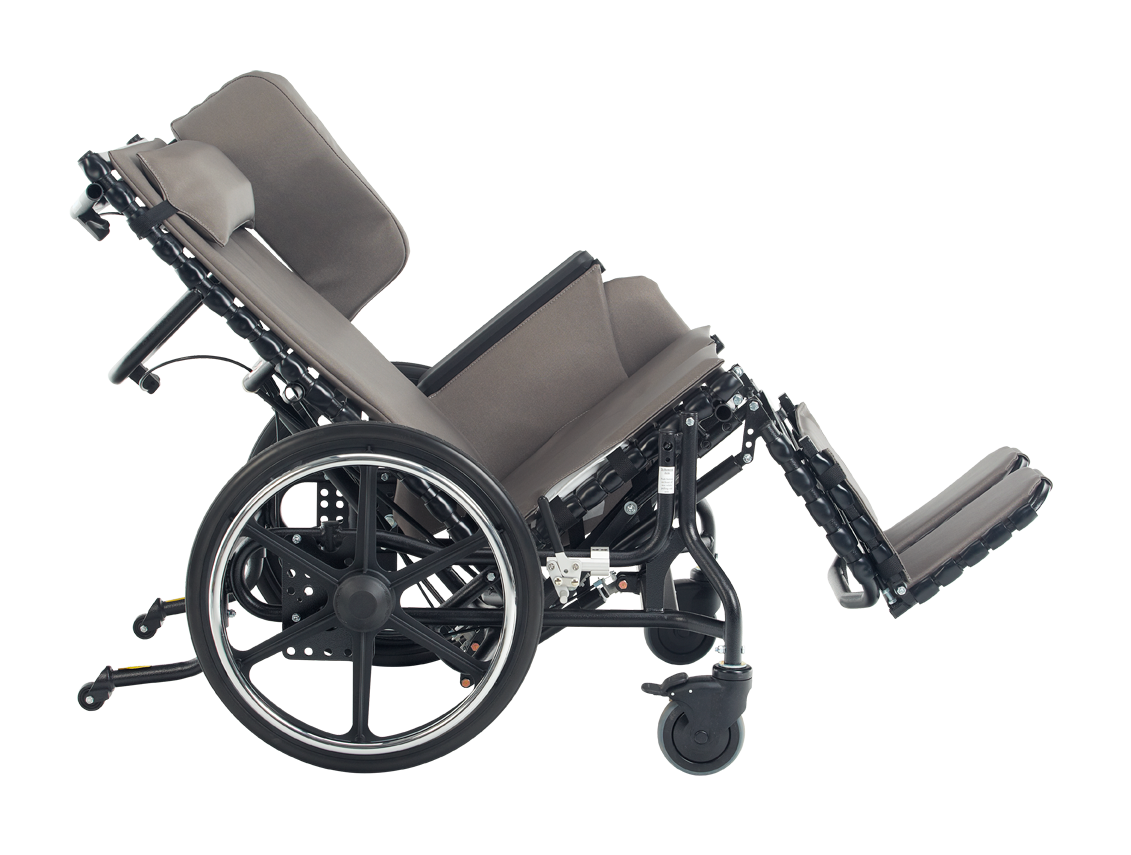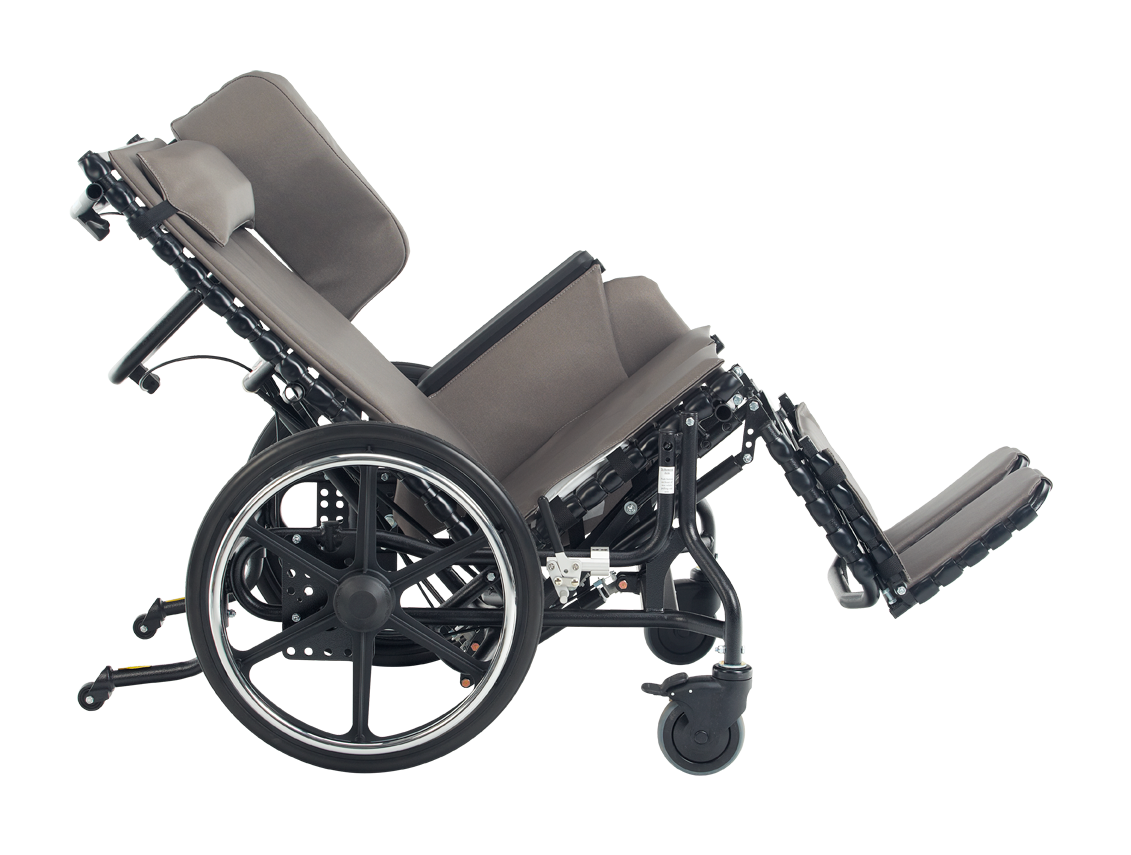 ELITE TILT RECLINER (785-550 SR)
The Elite Tilt Recliner (785-550 SR) is our full-featured chair that provides exceptional comfort and repositioning. BRODA's unique Comfort Tension Seating® system provides pressure redistribution and air flow for increased sitting comfort and support.
Featuring up to 38° of adjustable seat tilt and up to 15° of adjustable back recline, the Elite Tilt Recliner allows for proper positioning and re-positioning throughout the day. Our front pivot seat tilt helps maintain patient's line of vision while tilted improving socialization and quality of life.
Offering outstanding benefits for both patients and caregivers, the Elite Tilt Recliner is ideal for:
Improved posture and alignment, respiratory function , feeding, and overall comfort.
Fall prevention and Safe patient handling
Accommodating hyperextension
Recommended for:
Home Care or facility use for individuals requiring moderate to advanced levels of care.
Severe Agitation and Involuntary Movement such as Huntington's Chorea (with the addition of our HSP Padding Package)
Knee Contractures (with the addition of our Contracture Sling
Hospital and Acute Care (with the addition of our ACC padding package)
Click this link for a Brochure